A ribbon – cutting ceremony to celebrate the completion of the Urban Improvement Project Plaza and Phase II of the Cultural Trail will be held on Saturday , May 14 at 11am behind The Maryland Theatre at the new Hatters Plaza .  The Cultural Trail is now complete from the downtown to City Park and features 13 unique pieces of public art and more than 50 photo murals .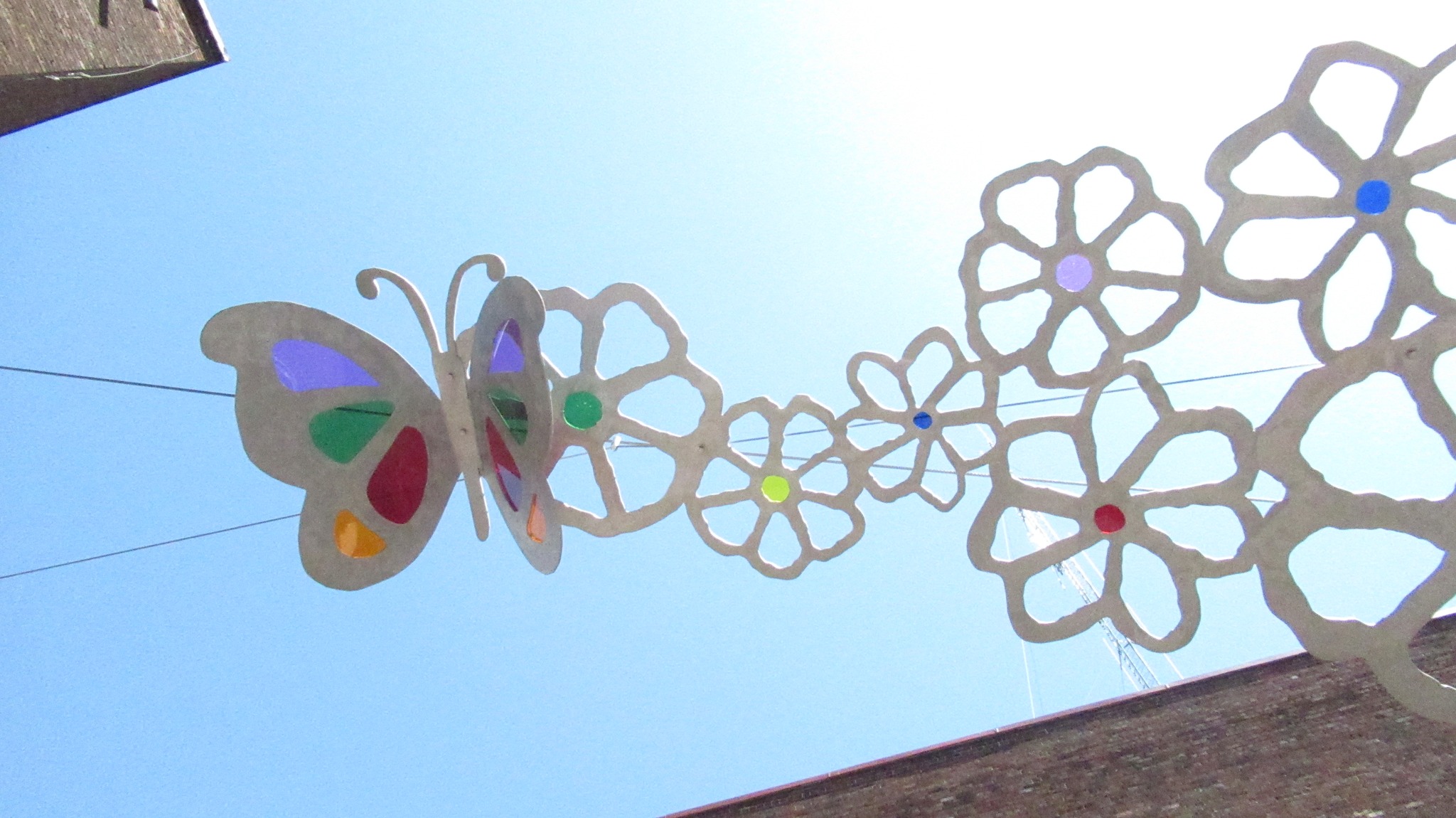 Attendees will have the opportunity to:
-See the latest Faces of Hagerstown photo murals
-Meet Mark Schwenk , the artist responsible for the aerial sculpture featuring the flowers and butterflies suspended above the new section of the Cultural Trail
-Find out about adjacent private sector redevelopment plans
-Learn about the Updegraff family history of manufacturing in the City and the role it played in the ransom of Hagerstown in 1864
Additionally, Barbara Ingram School for the Arts will be hosting an Art Walk all along the Cultural Trail into City Park following the ribbon cutting until 4pm .  Enjoy children's craft activities, food trucks, and more .  Admission is free and the public is invited.
Artist Mark Schwenk reports, "All the components are hung just need to tweak and adjust the cables, 70 some flowers and 9 butterflies… huge blades of grass and giant flowers on the poles. Spans about 25 x 50 foot."