Vendors make our Market what it is!
To submit a vendor request, click here.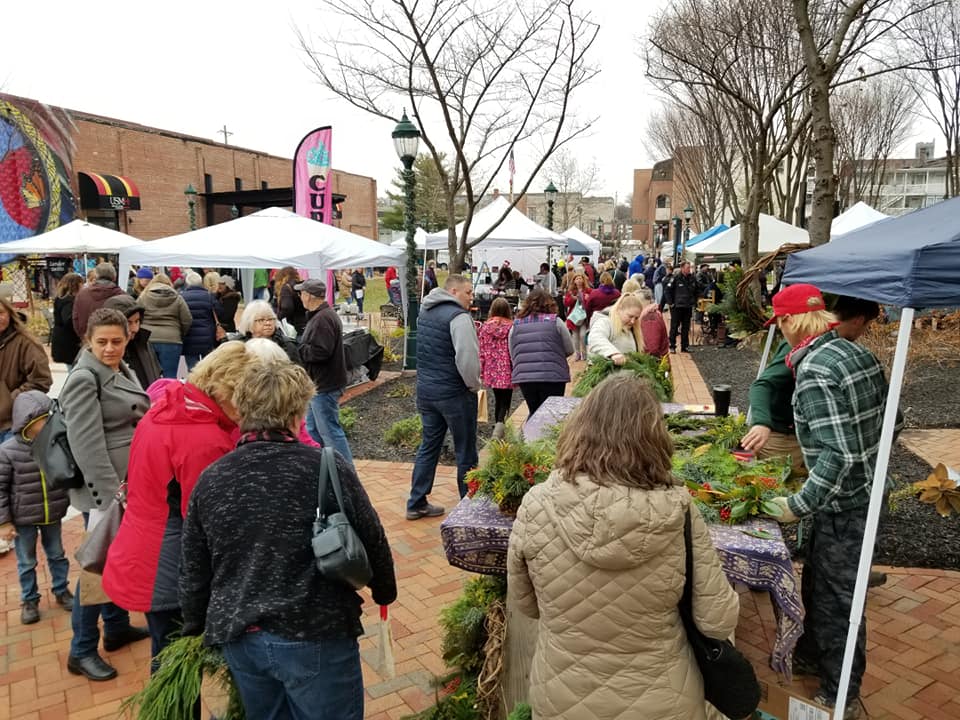 2021 Vendors
Ankrum's Woodcrafts
Ben's Antique Garden
Bobby Croft Studio
Brooke's House Chocolates
Buffalo Beauty
Cedarwood Soaps
Double D's Bees
Fannie's Treats
For the Birds
Frankenstitching
GOODS Gift Bags
Grace's Family Farm
Lander Quilts
Lark & Barrel
Mecklenburg Markt
Pleasure of the Palate
RAW Design LLC
Shay's Trays
Slow Flame Wax Co
Smitty's Snacks
SnowSnuggle
Stacy Einfalt
The Schmankerl Stube Bavarian Restaurant
Tom Bag Boutik
The Yarn Shop
Uncharted Creations
We began in 2016 with about 25 vendors at our inaugural Christkindl Markt.  We were originally located on the square and began with a one day event.  Since then we have grown to exhibit between 40 and 50 vendors, and host two days of this shopping experience inside the University Plaza at USMH, in the heart of downtown Hagerstown.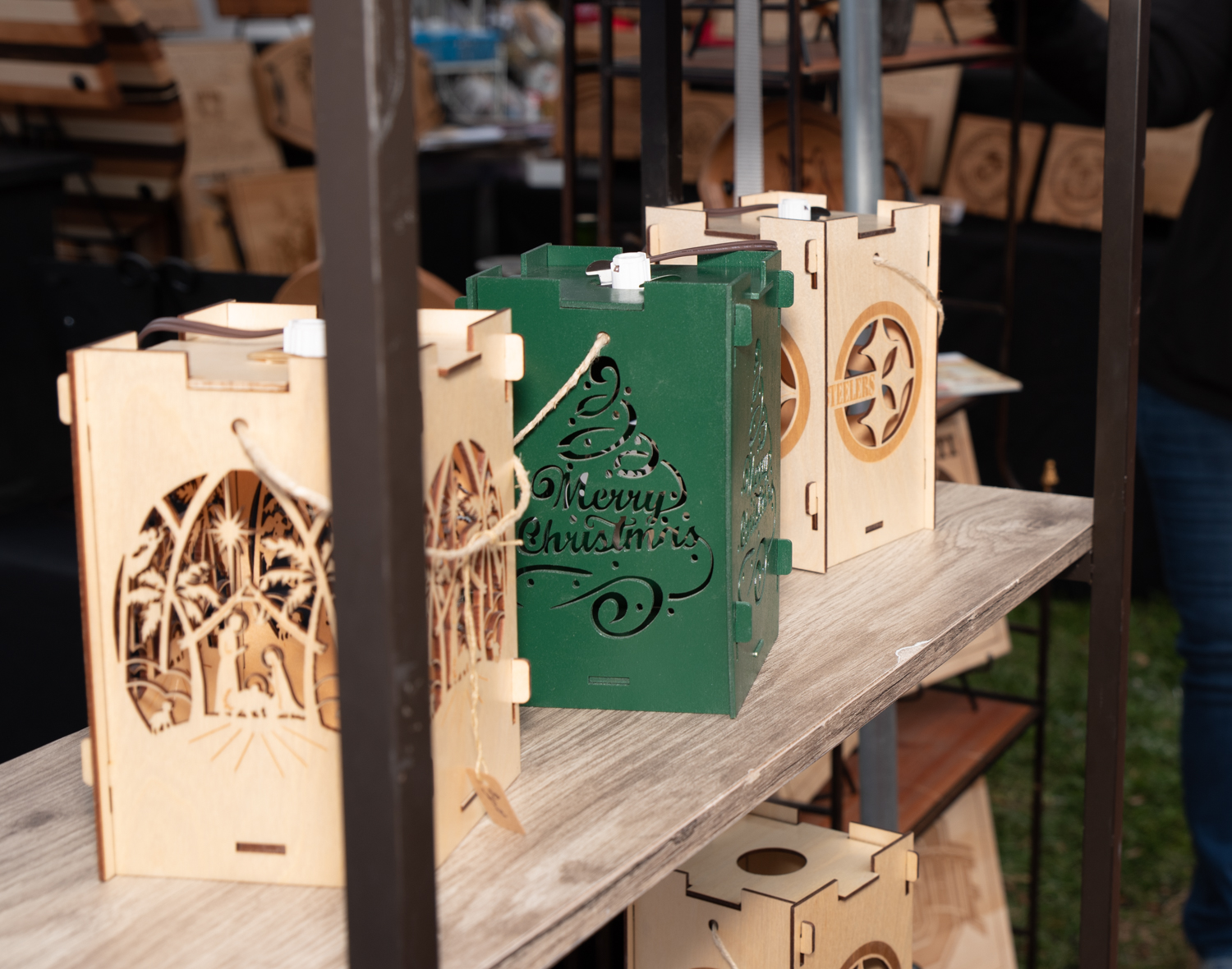 The Hagerstown Police Department guard our vendors goods overnight so that about 400 daily guests can enjoy their wares.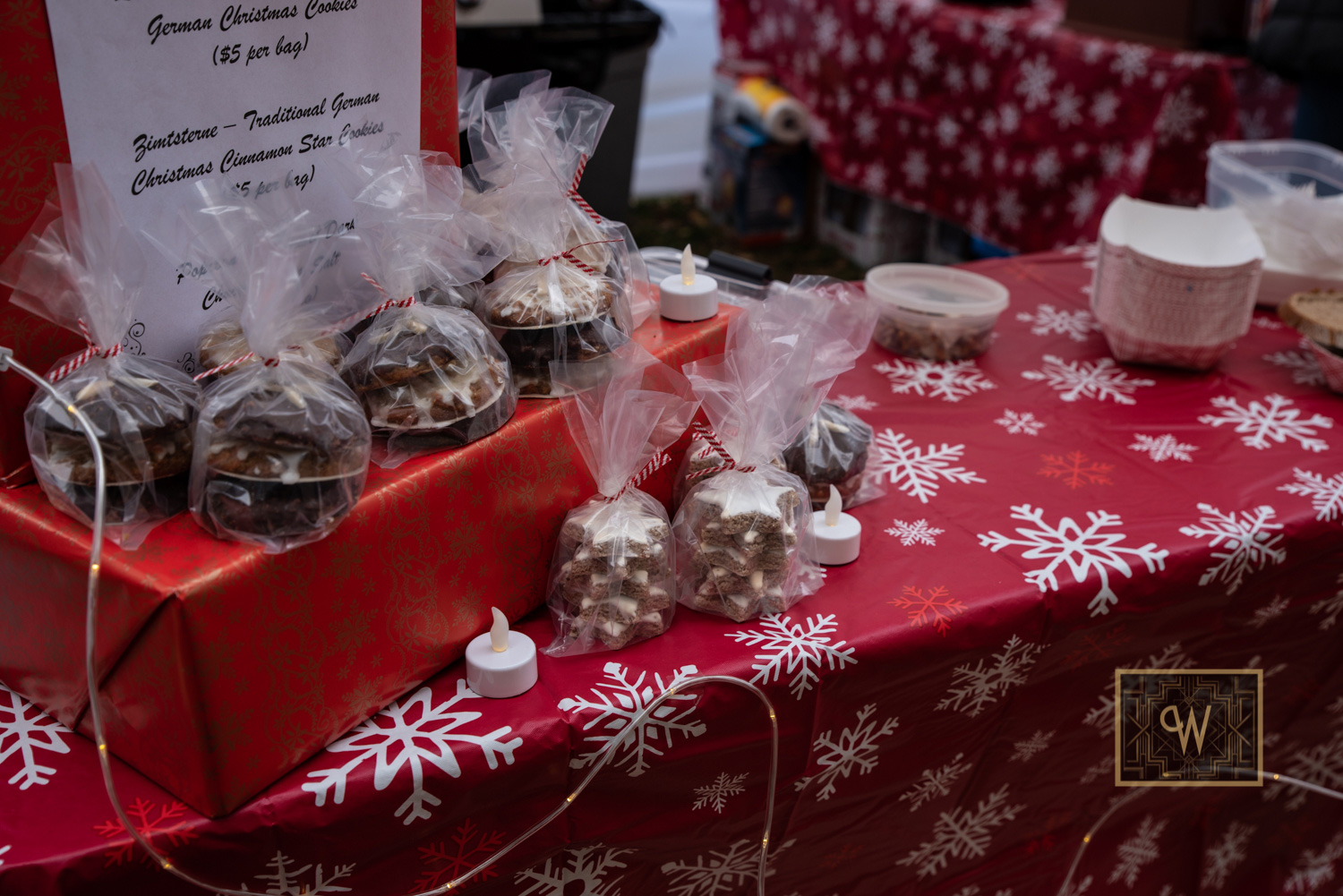 We are always looking to offer the best of artisans goods and authentic foods.  Artisan vendors and food vendors are set up in separate sections and we do our best to offer variety in wares between booths.