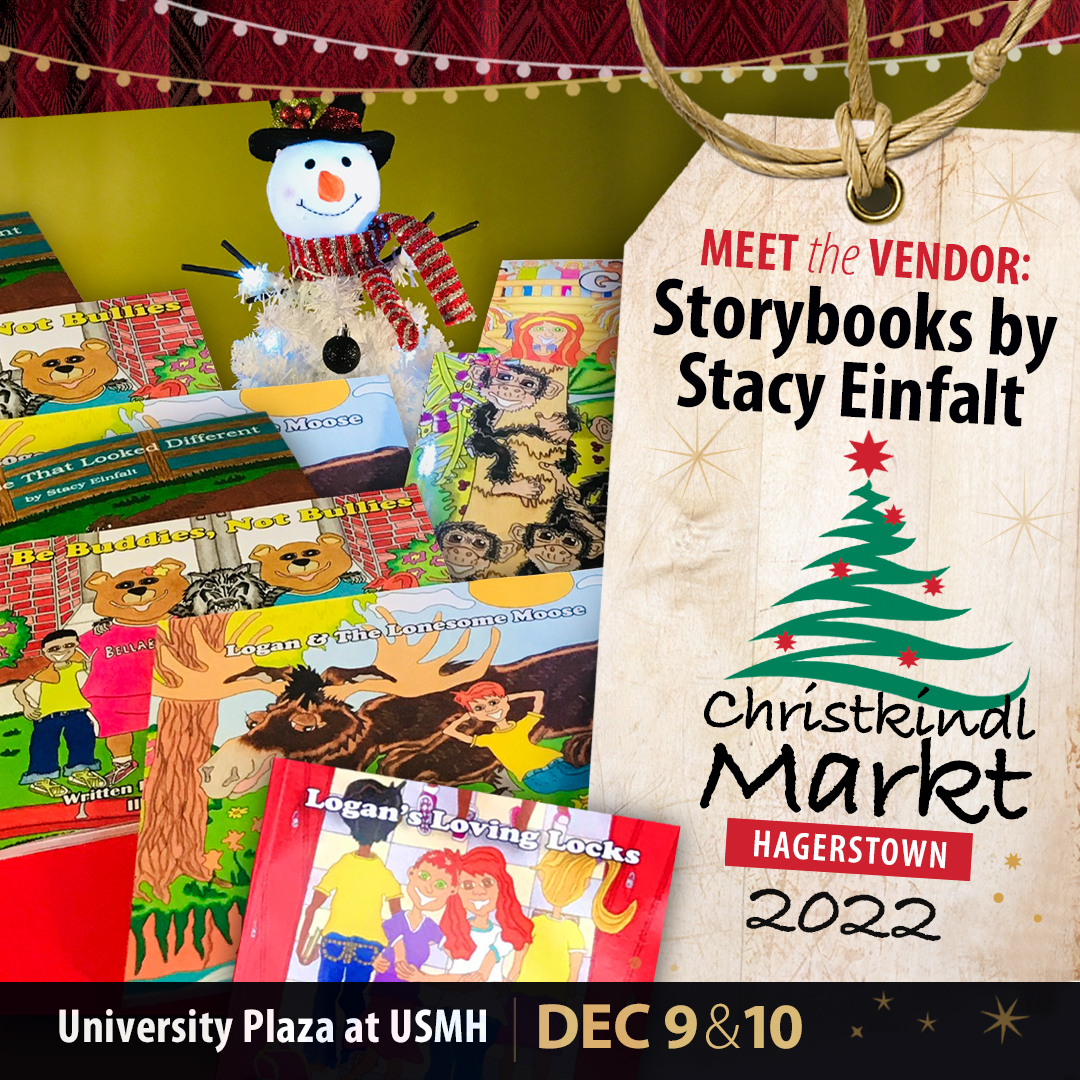 E N T E R T O W I N
a Gift Basket from our talented children's book author and illustrator vendor,
Storybooks by Stacy Einfalt
. HERE's HOW:
1 – Like this post,
2 – Like our "Christkindl Markt Hagerstown" FB page,
3 – Like Storybooks by Stacy Einfalt FB page,
4 – Tell us, in the comments below, what you're most looking forward to at this year's Christkindl Markt.
Be sure to visit Storybooks by Stacy Einfalt at this year's
Christkindl Markt-Hagerstown to discover some of your new favorite children's stories!
Each comment serves as an entry. One entry will be randomly drawn T 11/29/22 @7pm. Winner will be notified on their comment and must pickup prize on either event day listed below by 4pm.
SHOP TWO DAYS:
Fri. 12/09, 3pm-8pm
Sat. 12/10, 10am-4pm
– – – – – – – – – – – – – – – – – – – – –
Downtown Hagerstown
University Plaza at USMH
50 West Washington Street
Check out our list of amazing
vendors