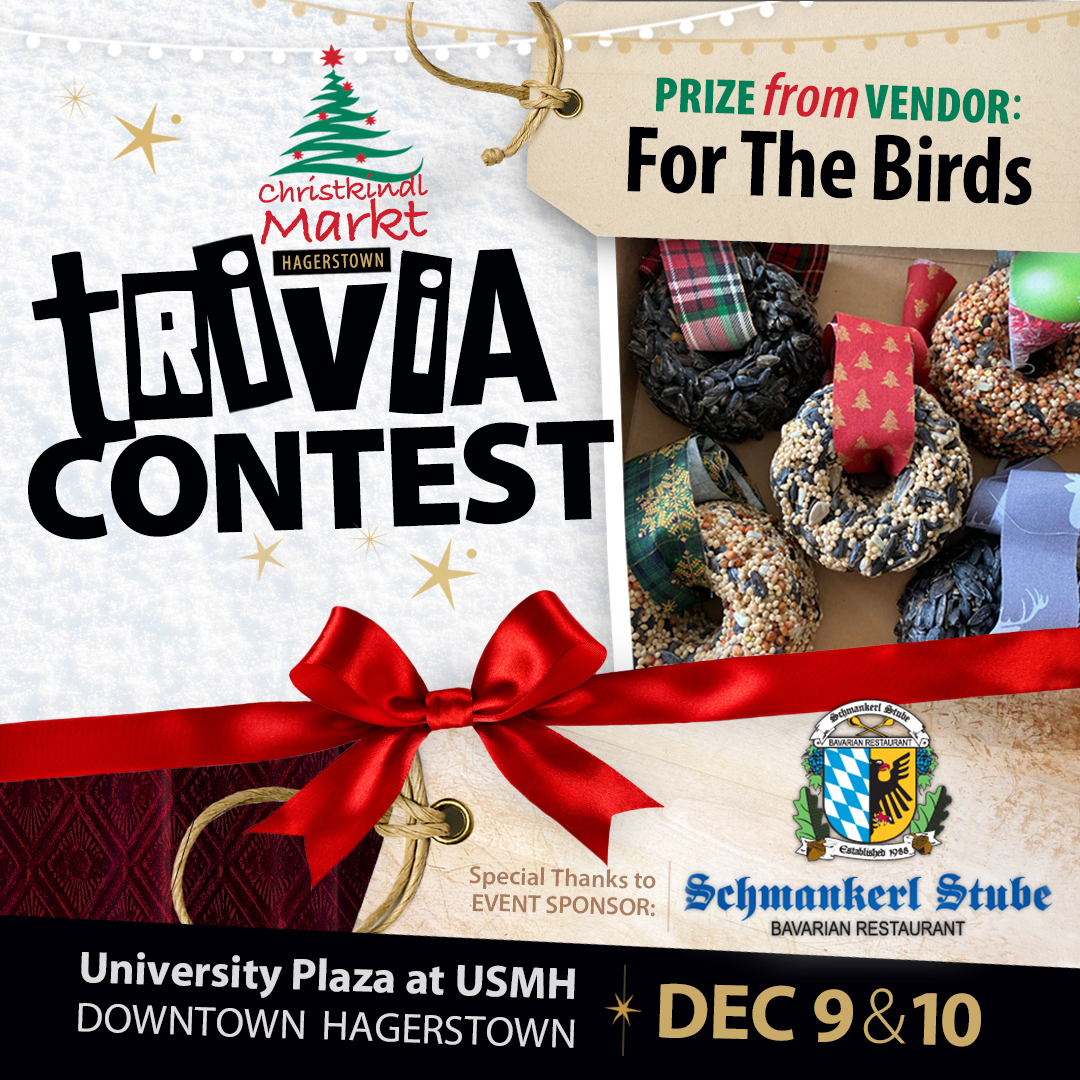 E N T E R  T O  W I N . . .
– Like our Facebook page
– Like this post
– Comment with the answers to the three Christkindl Trivia questions, below AND tag a friend so they can join the fun.
T R I V I A Q U E S T I O N S :
1 – What year did Christkindl Markt-Hagerstown begin? (hint: see our "about" info when you like our page.
)
2 – What downtown Hagerstown restaurant serves a variety of authentic German cuisines in an old world atmosphere AND is one our wonderful Event Sponsors?
3 – What is one of the main ingredients of a specialty wreath handcrafted by our awesome vendor,
For The Birds
P R I Z E : Box of small, specialty, birdseed wreaths from vendor,
For The Birds
Each comment serves as an entry. One entry p/person. One entry will be randomly drawn M 11/08/22 @7pm. Winner will be notified on their comment and must pickup prize on either event day listed below by 4pm.
TWO DAYS:
Fri. 12/09, 3pm-8pm
Sat. 12/10, 10am-4pm
– – – – – – – – – – – – – – – – – – – – –
Downtown Hagerstown
University Plaza at USMH
50 West Washington Street
Check out our list of vendors – – >